​the

Uncanny

Worlds of
​
JACK FIELDING
"And what a story this is, filled with such riotous colour and energy. One excess follows another, while the underlying absurdities push the story along to its perfect conclusion." Doug Watts
Man in a Zen Ambulance
Empty handed I go
and behold the Oka Revolver in my grip;
​I walk on foot,
yet a Nakajima R600 Kamikaze I am driving
​
Six cartridges. Four Noble Truths and one maybe-monk. Luther plays the fiddle, the Colonel is choking on his cigar and Rei has an itch she can't scratch. Everyone tryin' to stay in the zone. And don't even mention those goddamn chimps doin' that Elvis thing of theirs.​
​
Zen Ambulance propels the reader into a violent 1950s world of rockabilly, yakuza, temples and chrome-laden tail-finned cars.
Right Action.
​​
​Crime and dark comedy in a pulp fiction world
​
​
"Shadows and Pagodas is a must-buy for fans of




Fielding's particular brand of absurdist fiction."




Jacqui Bennett Writers Bureau
Shadows and Pagodas
What is the secret behind the extraordinary painting that Peter steals? Peter is determined to find out but his fortunes take a strange turn in a Parisian cemetery when he is rescued by the mysterious Baron Parzifal. Peter becomes embroiled in the Baron's quest to find a treasure that will save him from an awful fate. ​The secret police, Inquisition and the deadliest swordswoman in Spain are in hot pursuit. Undeterred the Baron has a cunning plan. Our heroes set sail for the other side of the world where they will tweak the nose of history and make an incredible discovery.
A wickedly irreverent tale of swashbuckling adventue, conspiracy, fighting and death (but not necessarily in that order), pelicans and rather nice cups of tea.
"Outrageous adventure in a gothic world"
​
A Meddlesome Adventure​
​
​
Neville Changes Villages
​
Neville is the last of the Teddy Boys. Afraid his nefarious activities will finally catch up with him, Neville escapes to Thailand armed with a suitcase full of Elvis music, drape jackets and pneumatic breasts. But he soon discovers Thai family life is even more dysfunctional than he is. He learns what it's like to teach English on the wild side and how things can go horribly wrong on the Lao border when you don't keep a firm grip on your soft bits. ​
​
An affectionate comedy about life, love and teaching in Thailand before the internet took over the world. ​
"A totally original tale that dips into the surreal.




You really should read this book." Matt Carrell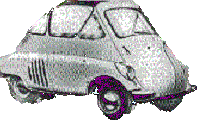 Dial B for Bangkok
​
Empty handed I go
and behold the cord is in my hand;
I walk on foot, and yet on the seat of a tram I am riding
​​
Sometimes it's lonely being human so Orson Milo Palmer takes a trip back to the Chrome Kimono for another incredible adventure. He becomes a full-time humourist, part-time Buddhist and former co-producer of dreaful British B films. A deadbeat. A hero. A villain. An architect of terrible things. A doomed man trying to find the truth behind Operation Vimana and a series of brutal murders before it's too late.
Crime and dark comedy in a retro sci-fi world
​
The Chrome Kimono Files
Her name is Suriwan na Ayutthaya, a young Asian woman who has made her fortune importing eco-friendly products into the Kingdom. She has never married and doesn't intend to. This is by choice because it's left her free to not only run her own business but pursue her other great passion in life – writing stories.
Suriwan travels all over Siam and Indochina in search of crime, the unexplained and supernatural. She investigates newspaper articles, photos, digs up tombs and explores old city buildings; she persuades those not yet born, the living and the dead, to give up their secrets. When Suriwan returns from her travels she comes back to her favourite tea house. A refuge to forget her illness and write her stories.
Suriwan hopes you enjoy these seven stories as much as she has enjoyed writing them.
​
​
Pyramids and Prophecies
​"Anyone want to buy a cheap sphinx...?"
​
The dreaded might of Imperial Rome is about to fall on Cleopatra's Egypt. There is wailing, the gnashing of teeth and the sound of small ploppy things. But all is not lost! For there is an ancient prophecy that tells of a stranger who will descend from the heavens and rescue the beautiful queen and her kingdom.
​
After rescuing Peter from a terrible fate outside a public convenience in Downtown Memphis, the Baron learns of the prophecy. He formulates a cunning plan. He will save Egypt, catch himself a queen and make an embarrassingly huge personal fortune in the process.
Without a moment to lose the Baron and Peter catch the first camel train to Alexandria. It's not long before the pair are up to their necks in the greatest story of love, intrigue, war, tragedy and toothpaste in the entire history of the ancient world.
​
Well, sort of.
Outrageous adventure in an Antique Land
​​
A Meddlesome Adventure​
​
​